Why Spa & Salon business need a website?
According to Google current market trend is towards more & more online searches for Spa & Salon category.
SOURCE: https://trends.google.com/trends/explore?geo=IN&q=spa
A website is a very important aspect of any Spa & Salon business.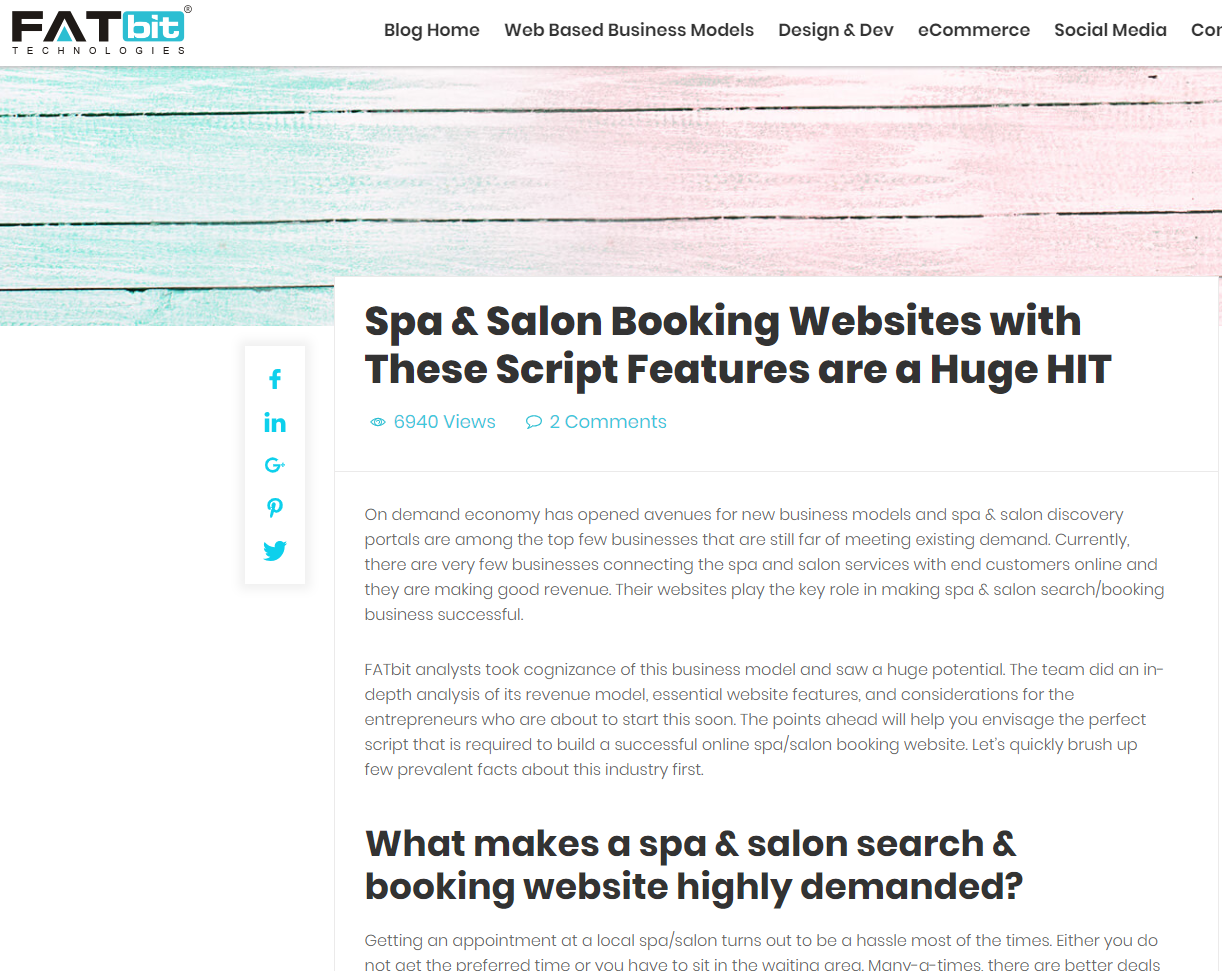 Read this blog for more info: https://www.fatbit.com/fab/spa-salon-booking-websites-script-features-huge-hit/
It is highly recommended by many publishers that a Spa & salon business should have a website and online presence to grow their business.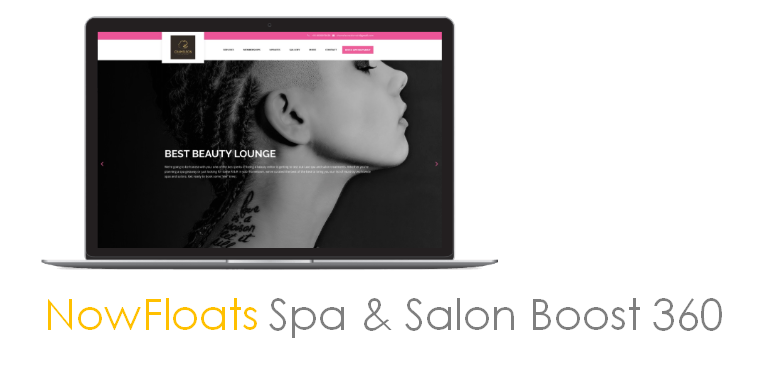 Introducing NowFloats Boost 360 Spa & Salon product. This product comprises of many key features which a Spa & Salon business website should have to grow their business online.
Below are certain features of the product:
Home Page has 6 things to access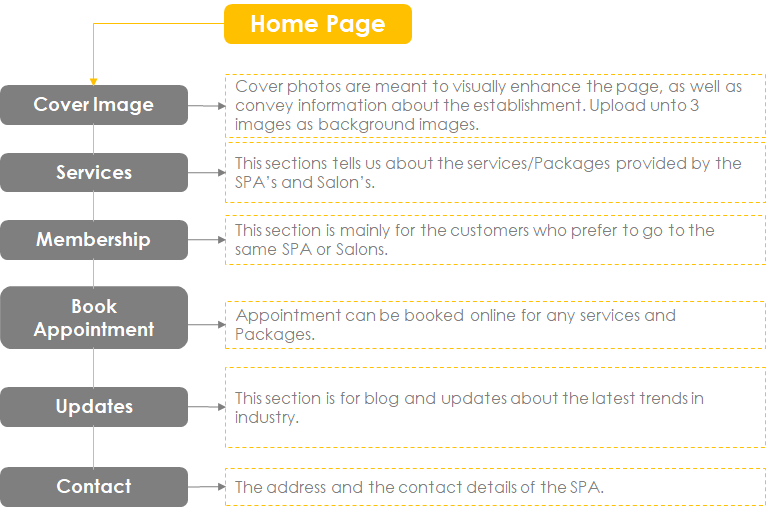 CART
A cart is a very important feature for any SPA or Salon's as SPA's has a lot of cosmetics and products to sell and one can easily purchase it online if a business has an online buying option.
This feature allows the consumers to do online transaction right away from the website.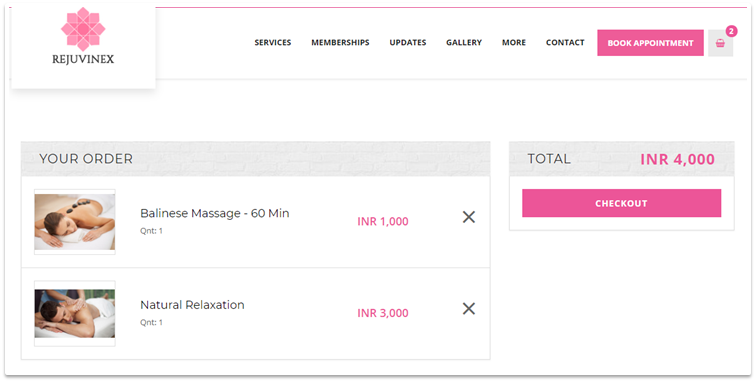 Book Appointment
This Feature allows all the consumers to book an appointment with the Spa or Salon.
Hence it reduces the time spent on a call with the merchant & consumer.
Services booked online helps the merchant to manage the timing easily with the customers.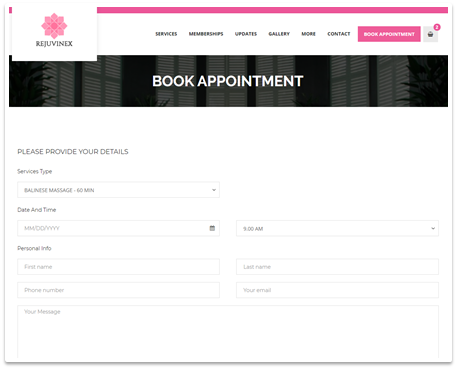 Service Details Page
Services details page allows the consumer to choose what they need.
This page allows the consumers to go through the service details provided by the spa & salon.
A consumer can choose below actions;
BUY NOW
ADD TO CART
BOOK AN APPOINTMENT
ENQUIRY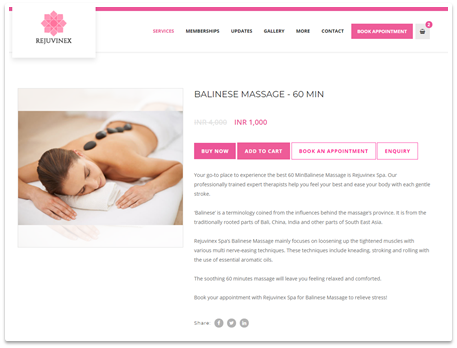 Manage Your Memberships
Memberships are important for any Spa & Salon ensuring the customer comes back again.
Better services would allow the consumers to avail memberships.
Your website will allow consumers to subscribe to the membership plan.

Updates
Your customers would love to hear from you about offers, festive discounts etc.
UPDATES page allows you to keep them updated about all the new offers coming.
This also helps in increasing engagement with customers & hence increasing business.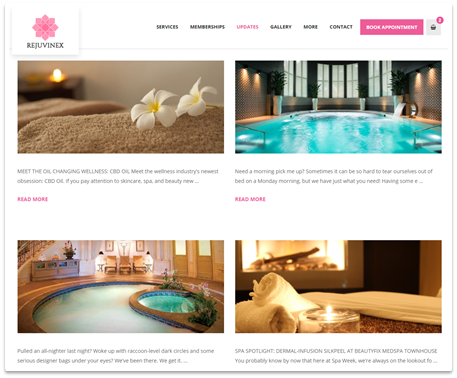 Manage All Your Activities
You can manage all your activities via Boost Portal at one go through customizations tab.
Just log in to www.boost.nowfloats.com with your ID & Password.

Product Feature Summary
Below are the top key features of the solution:
Services - Offers overall well-being through a variety of professional services that encourages the renewal of mind, body, and spirit.
Reservations - Avoid the long waiting hours and make a reservation online. Reservation is quick and easy to use, saves the manual work and delight clients.
Memberships - Give the GIFT that keeps on giving ~ Membership!
Membership program allows a win-win situation for both business and their clients by allowing discounted rate and keeps clients coming back regularly and knowing they are living a healthier lifestyle.
Other prominent features of the product are: #Slider Image #Opening Hours #Services #Testimonials #Reservations #Memberships #Service Gallery #Latest Updates #Contact Us
To know more: https://www.nowfloats.com/product/spas-salons