Why restaurants need a business website?
There are over 50k+ restaurants in India and very few of them have their brand identity online.
From past few years, the searches online for restaurants have only increased and have never gone down.
Read this link for more: https://www.techshu.com/services/industry/restaurants

According to Google:
https://trends.google.com/trends/explore?geo=IN&q=restaurants%20near%20me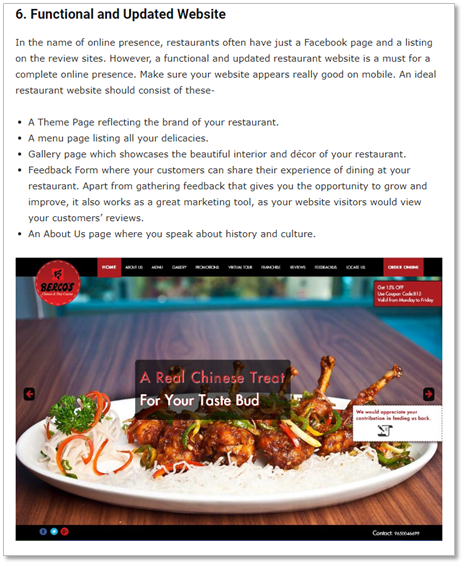 When comes to digital marketing for restaurants merchants always think of Zomato, Swiggy etc. for more customers. Though they forget the fact that the only thing which completes the whole online marketing is having a website which is proven by research.
Read this link for more: https://www.posist.com/restaurant-times/restro-gyaan/digital-marketing-for-restaurants-are-you-doing-it-right.html
Most of the restaurants love to show how good they are how much customers love them via ratings and certifications from food associations.
A restaurant can update their Zomato, Justdial, Swiggy etc. rating certifications in this section to increase their credibility in the market and showcase good service.

GALLERY
Consumers searching online look for 3 factors Ambiance, Menu, Food. The best way to interact online is to showcase pictures of the restaurant, food.
Gallery helps in showcasing above factors which leads to the consumers decision towards visiting the restaurant.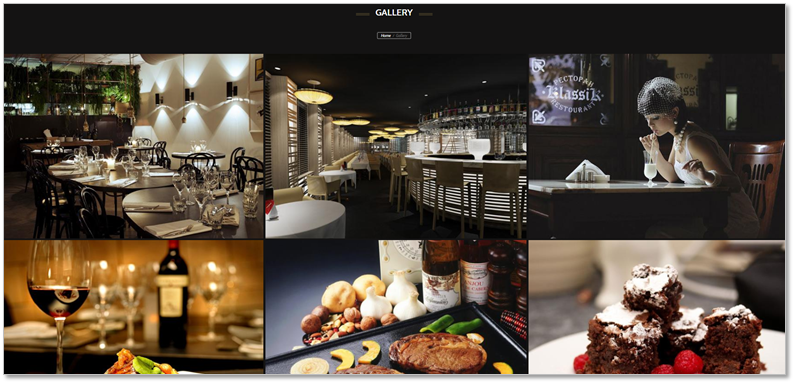 LOCATE US
What good can a restaurant be which cannot be located online?
With locating us page we make sure that the consumers online can find the restaurant location or can call/email the restaurant directly.