To sync your Facebook Business Page with Boost:
1. Go to Boost Login Page to login to Boost Web.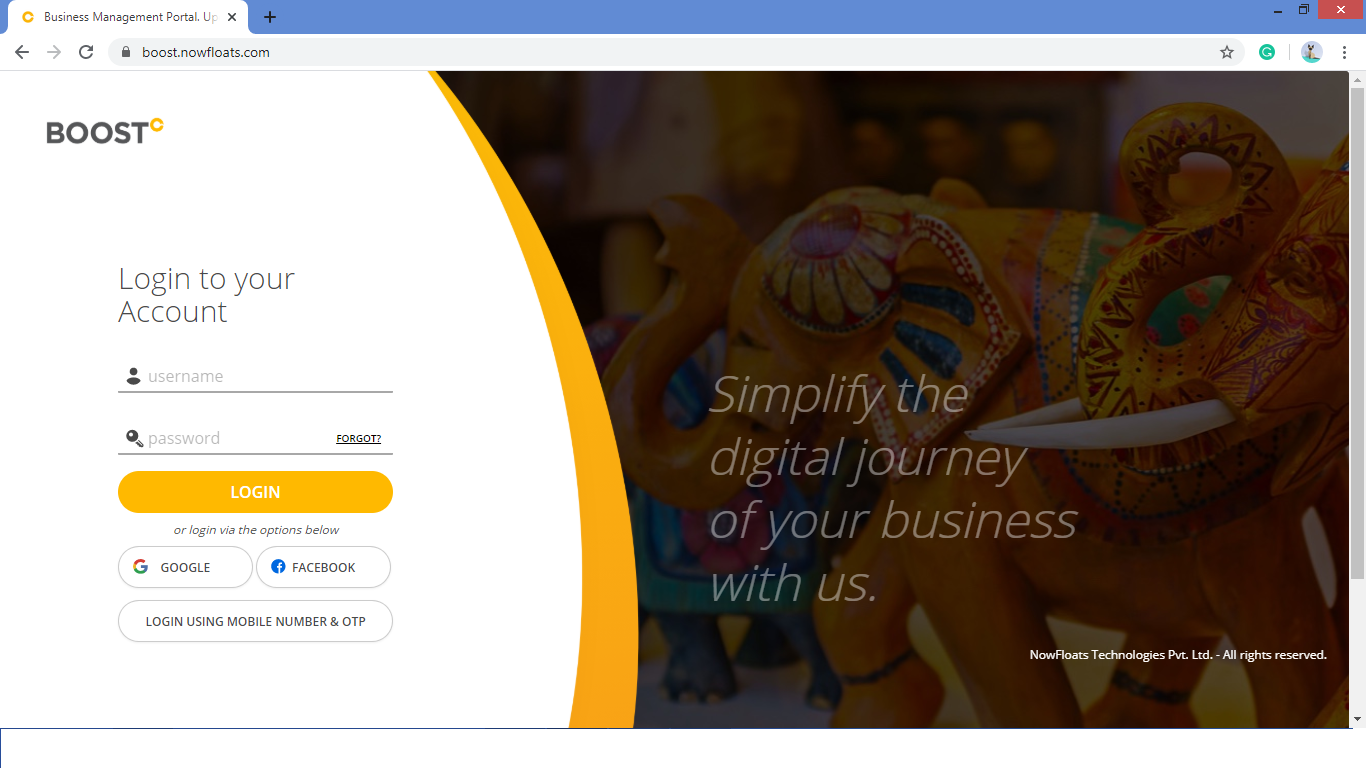 2. Enter your Username, Password and click Login.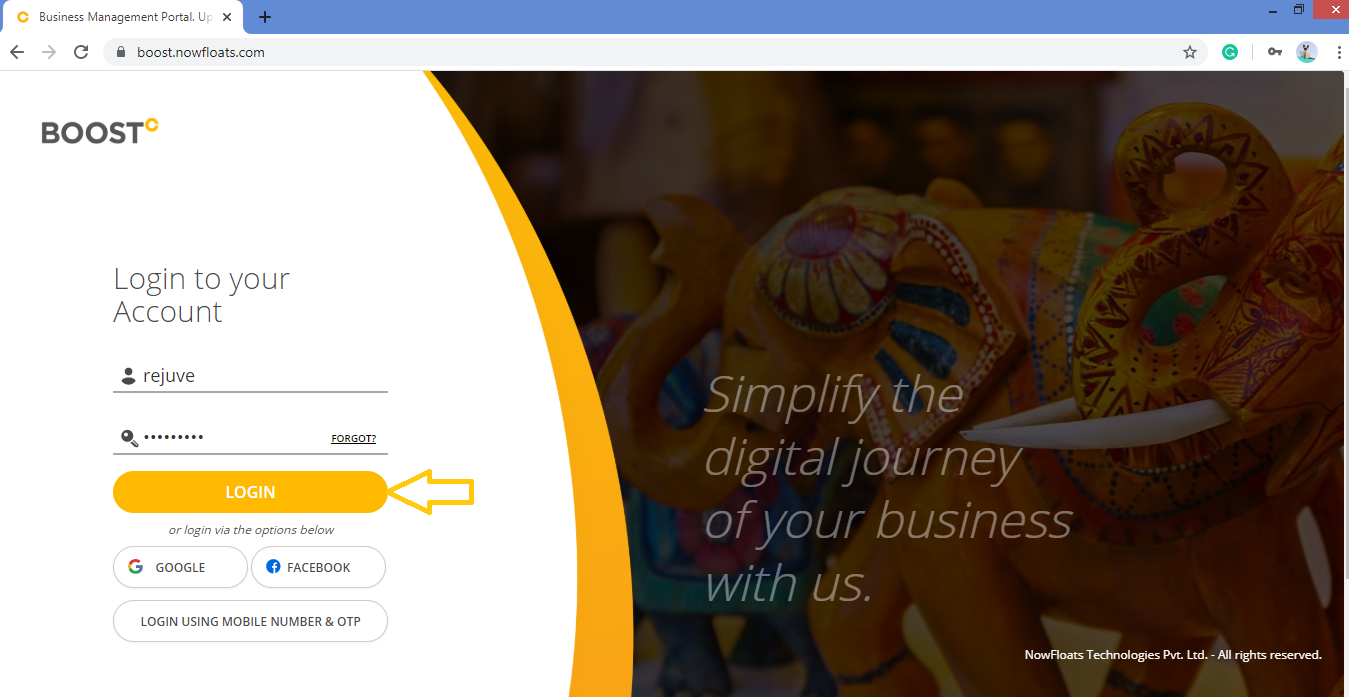 3. As soon as you log in, you can see the dashboard from where the entire business site can be managed.Go to Manage Content in the header menu and click on Content Sharing Settings.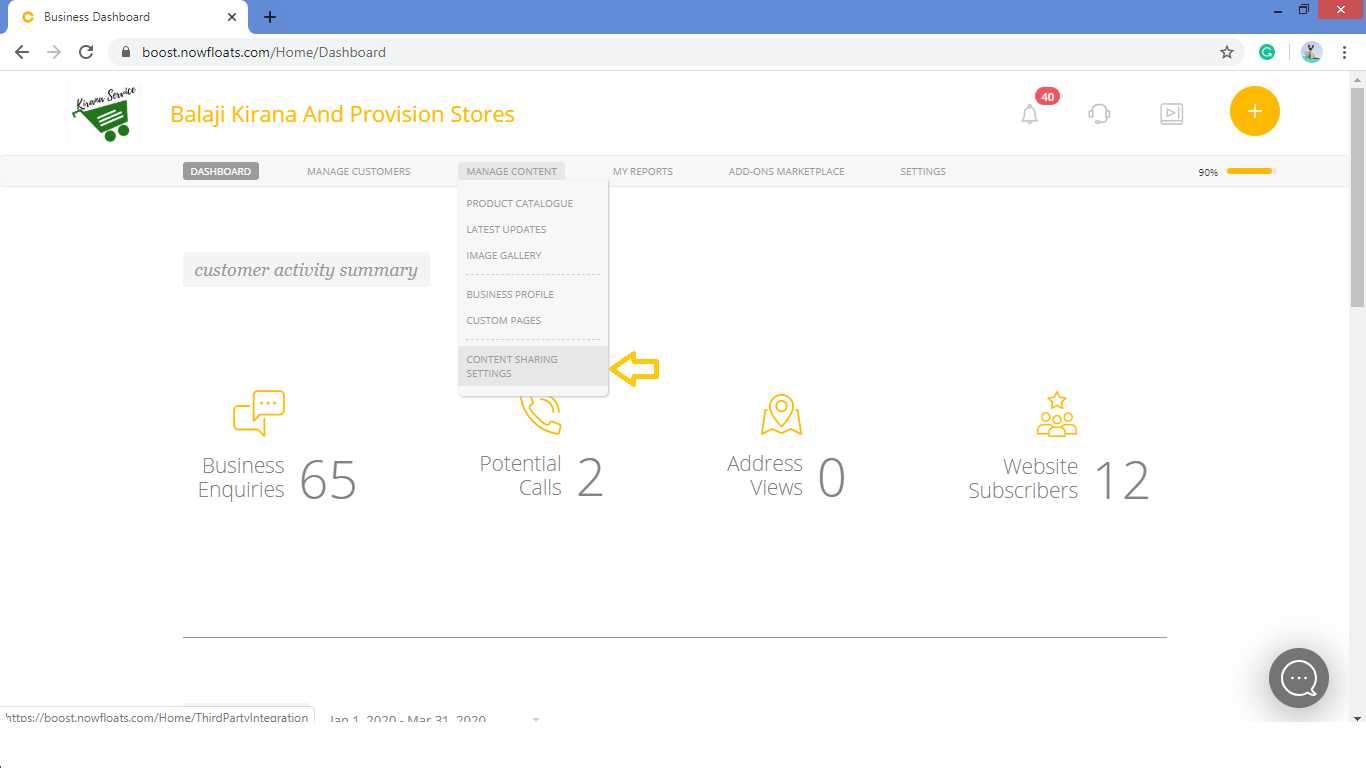 4. Look for the Facebook Page card in the Inactive Syncs section and connect it by clicking on Activate.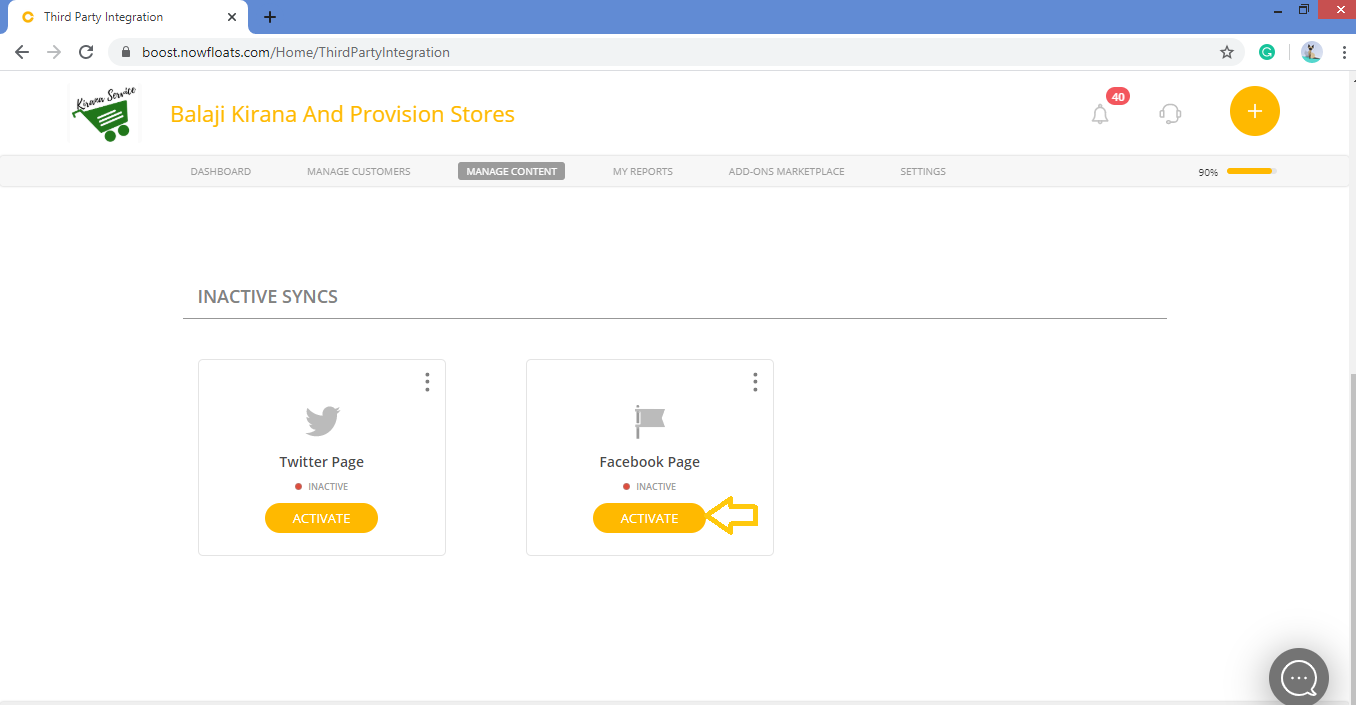 5. Simply enter the Username and Password registered with your Facebook account and click on Login in the pop-up window.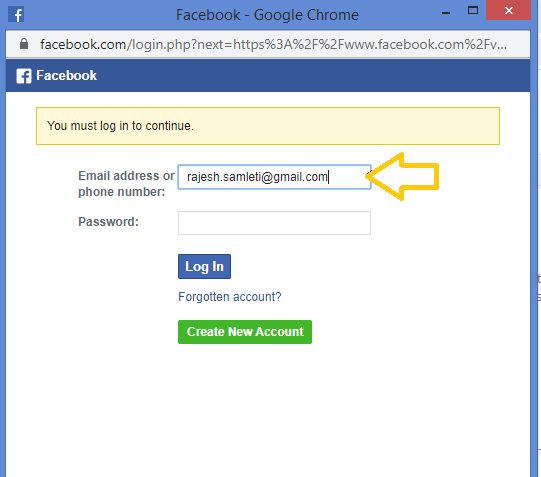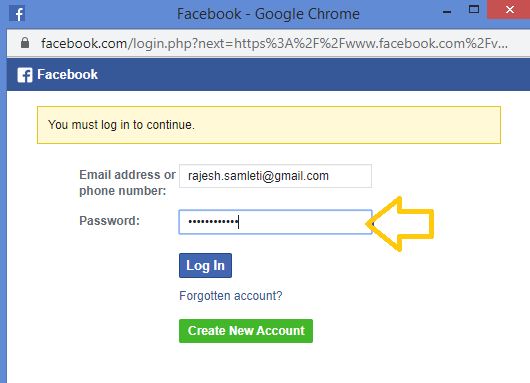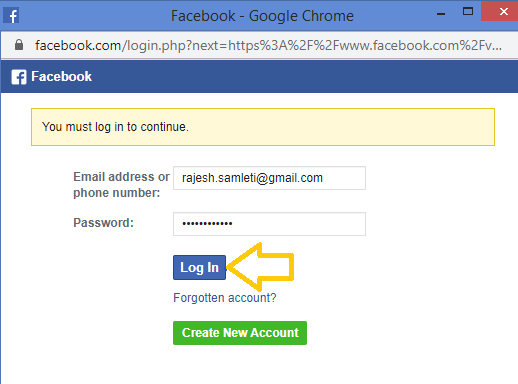 6. Follow the instructions on the screen to allow Boost to connect to your Facebook page.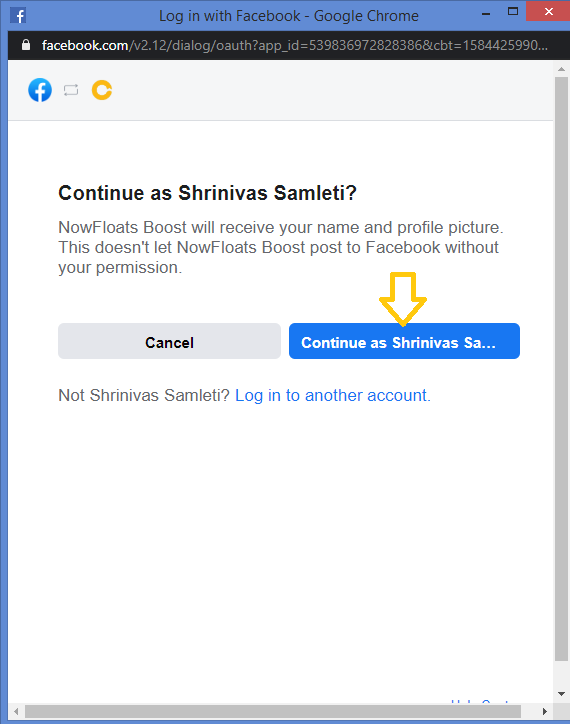 7. Select the Checkbox next to the Facebook Page that you want to link with Boost and click Next.And if you don't have a Facebook page, don't worry. Boost will help you create one instantly. Learn how to create Facebook Business Page with Boost.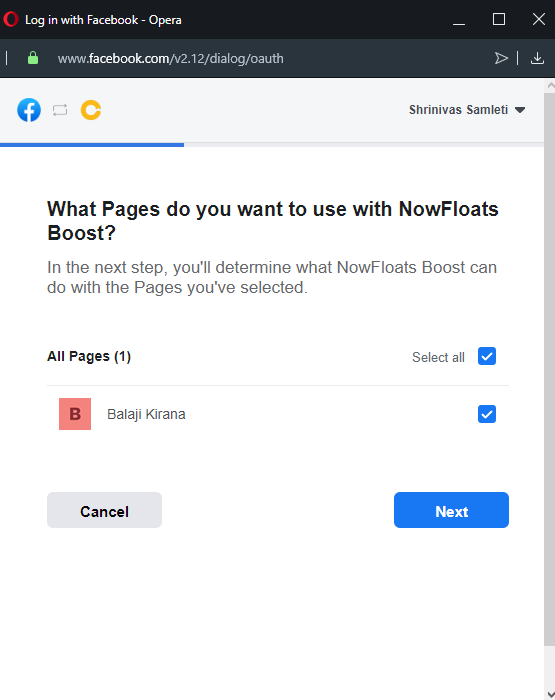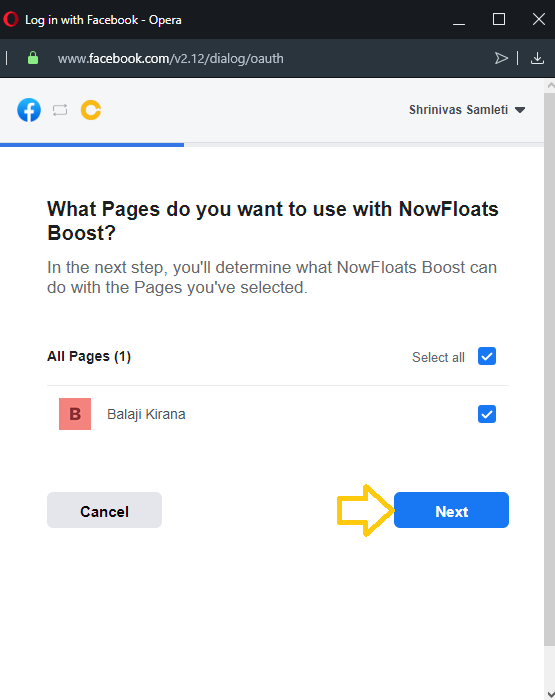 8. Make sure all the radio buttons on the page should be in ON status to work NowFloats Boost Seamlessly, click Done and OK.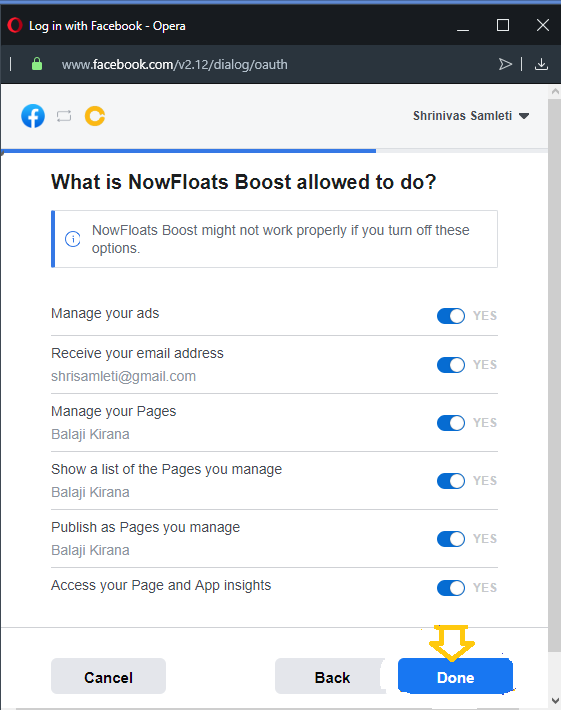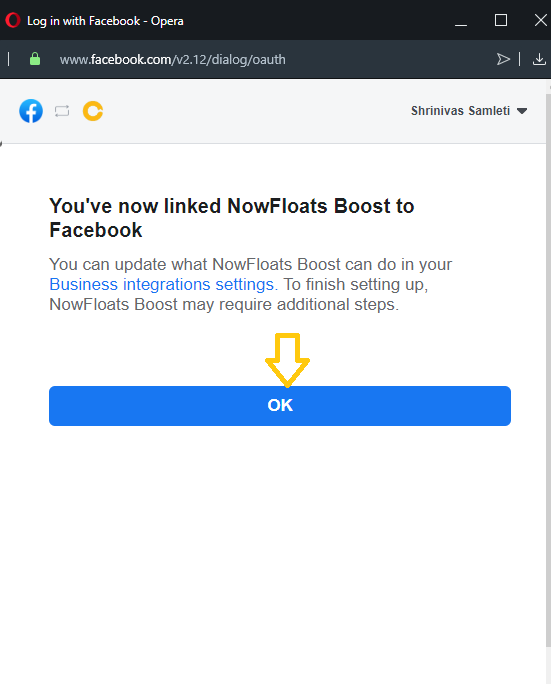 9. If you have multiple Facebook pages, use the drop-down menu to select the Facebook Page that you want to link to your Boost website.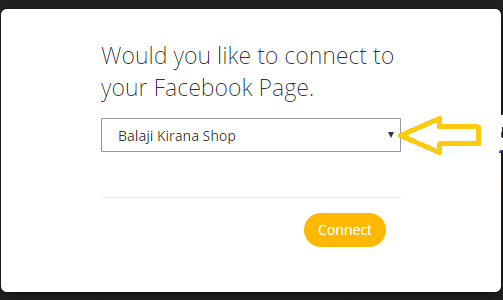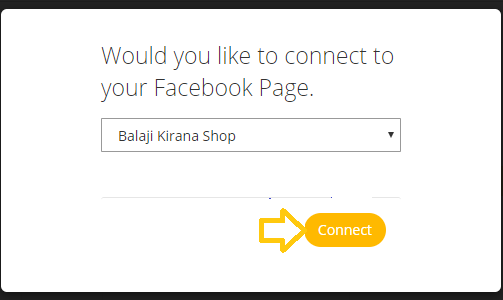 Below is the Pop up window after connecting the Facebook Page.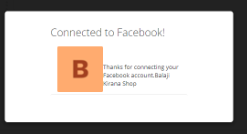 Now you can post your updates on the Facebook Page.