Videos are a great way to engage your visitors and tell your brand's story. Follow the steps below to add YouTube videos to your Boost site.
[Note: Below steps are exclusively meant for Manufacturing and Equipment vertical products]. Other verticals can post the videos in Custom Pages (Content > Custom Pages > Create)].


Step One:
Go to the Content tab in the header menu and click on Other Sections.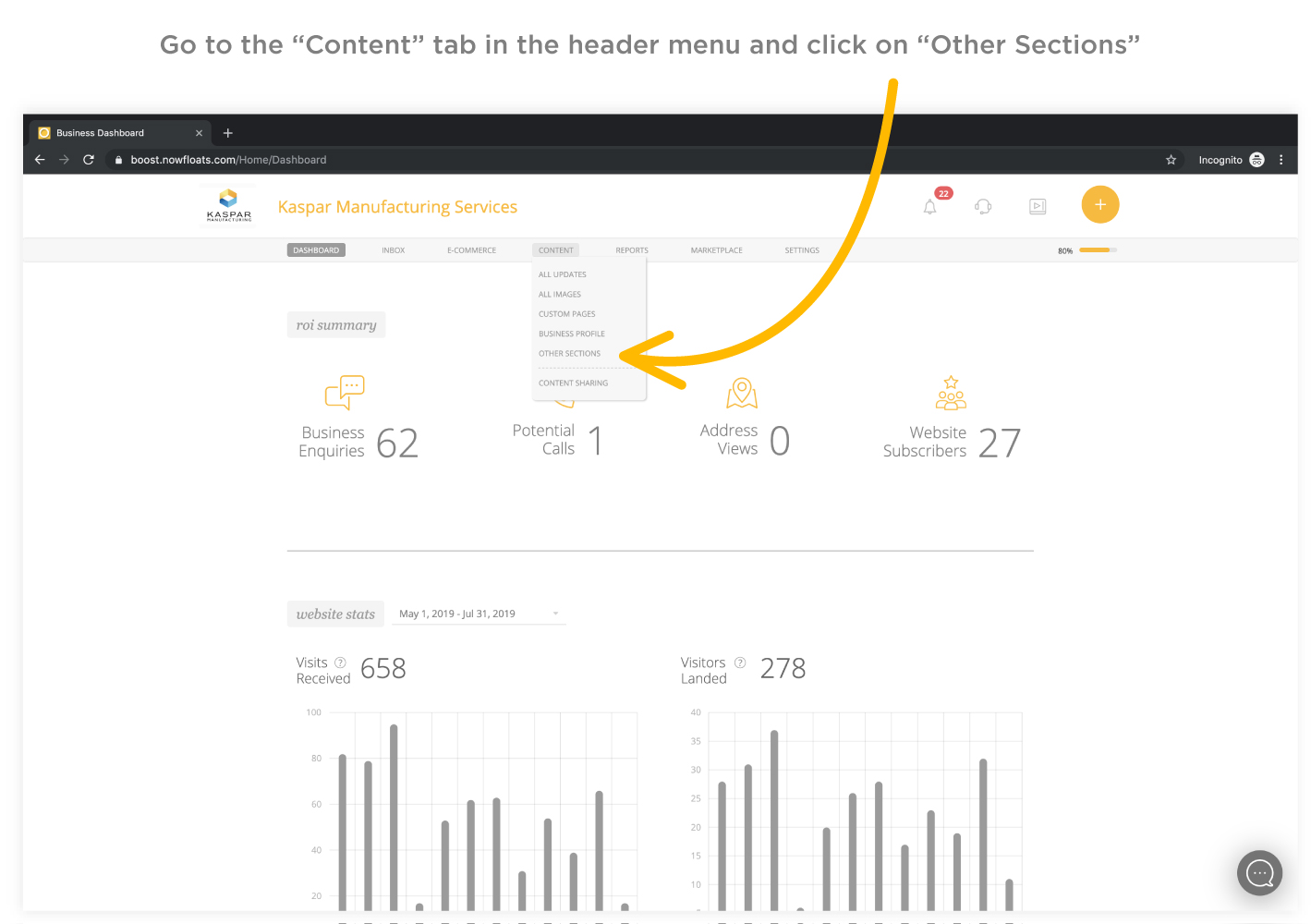 Step Two:
Click the 'Videos' card and then click on 'add' to post a YouTube video.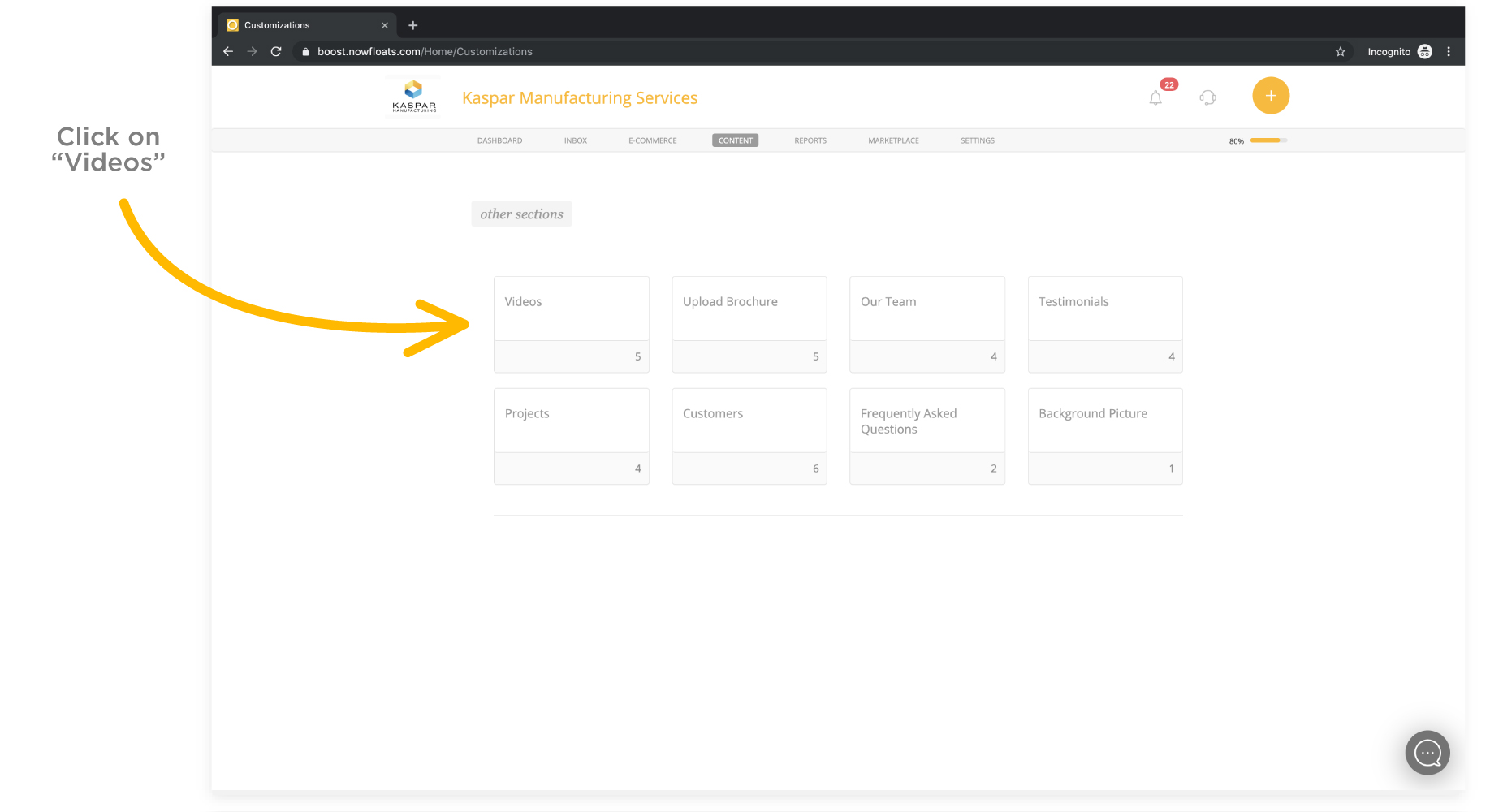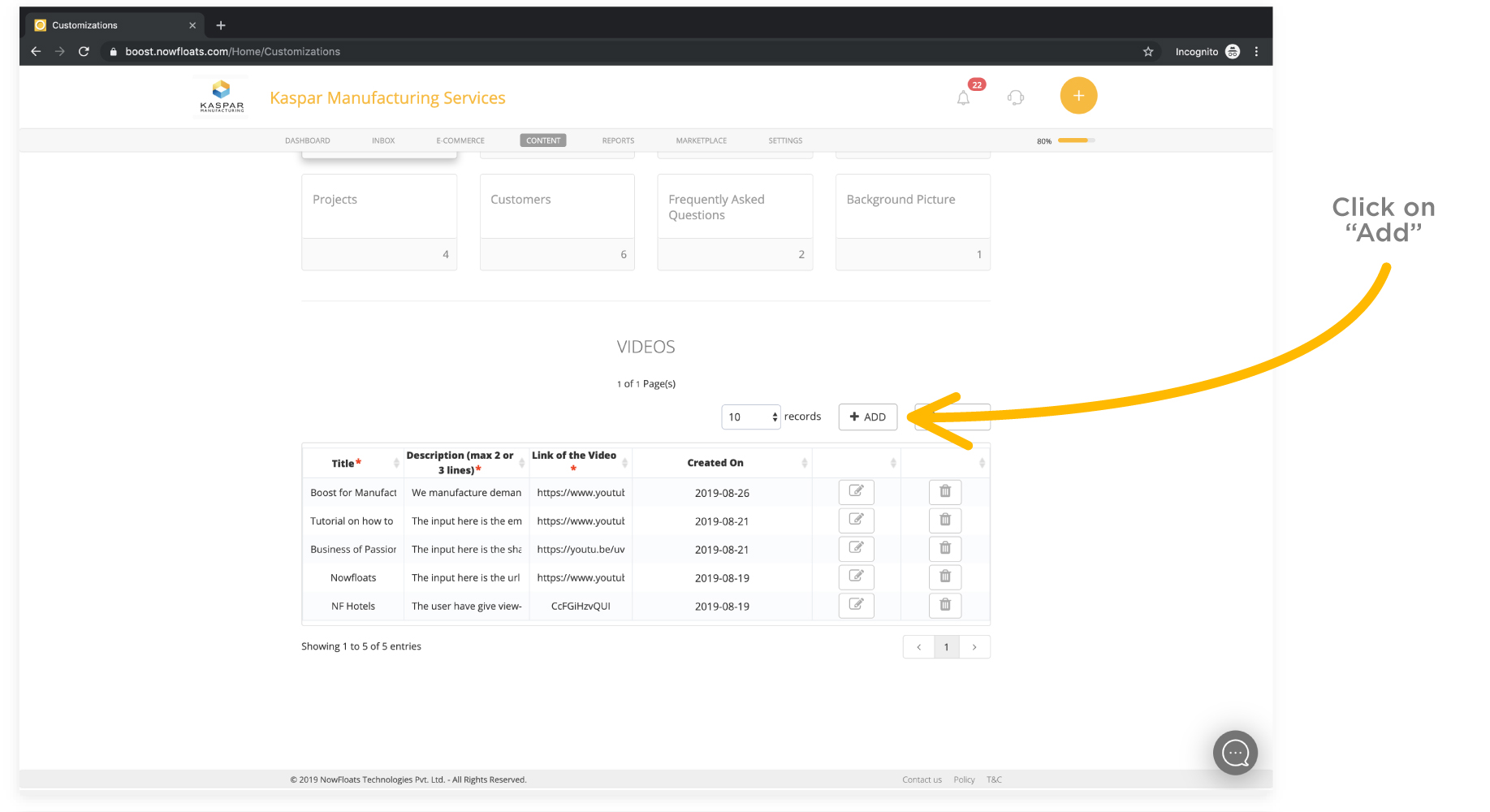 Step Three:
Enter the title and description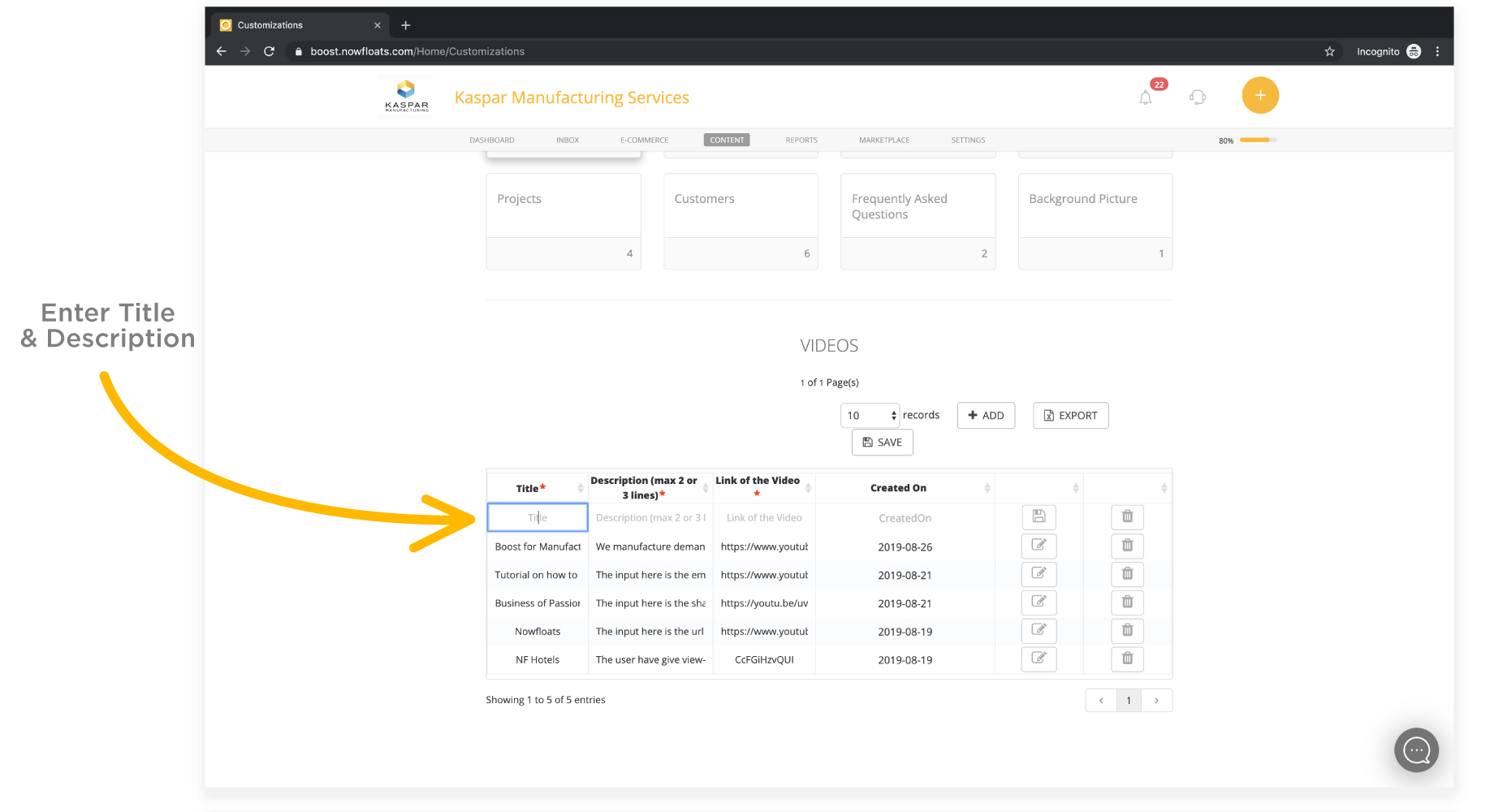 For the link of the video you can:
Paste the URL from the address bar (or)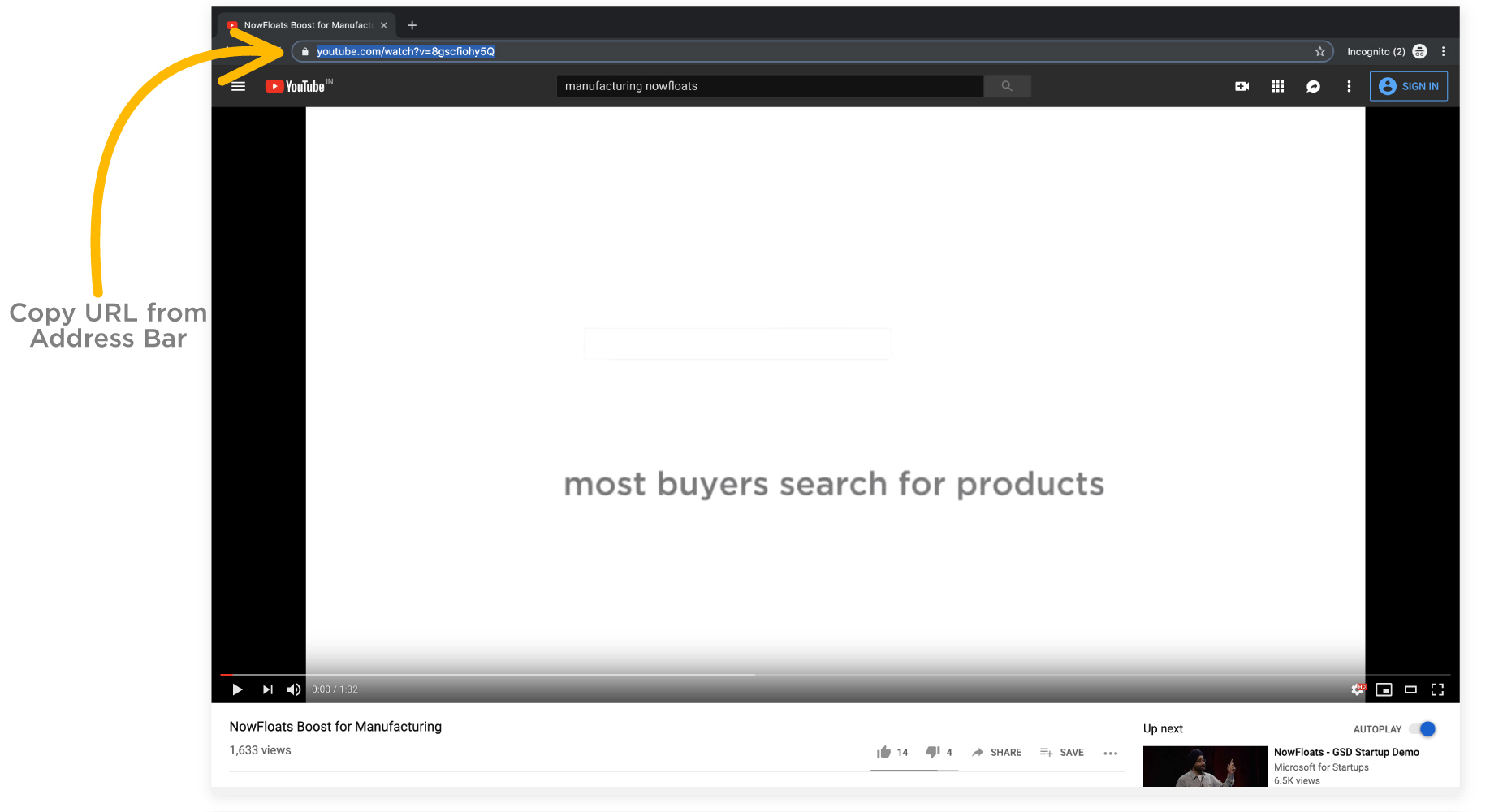 2. Click on 'Share' below the video and copy the URL from the pop-up and paste here (or)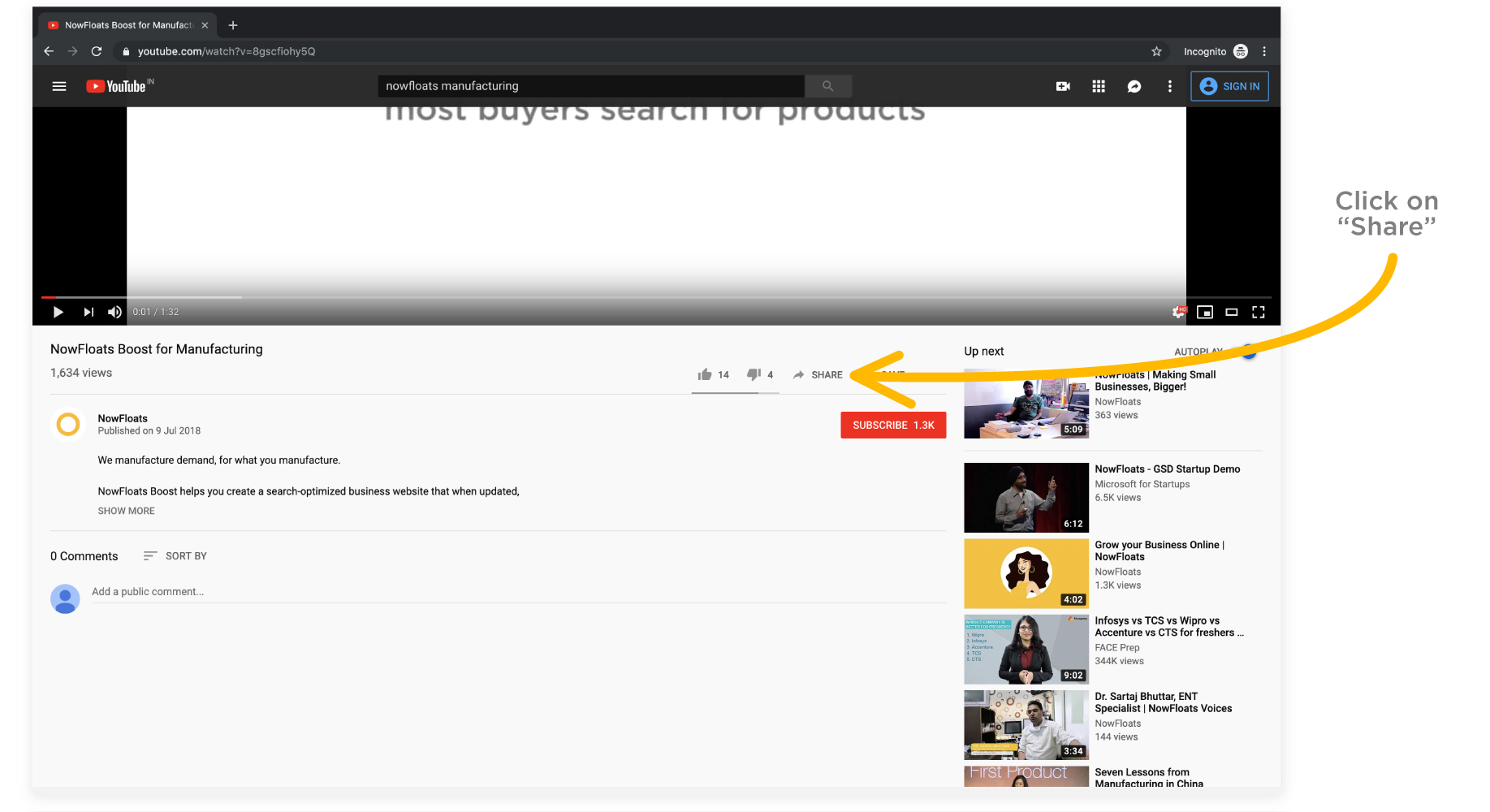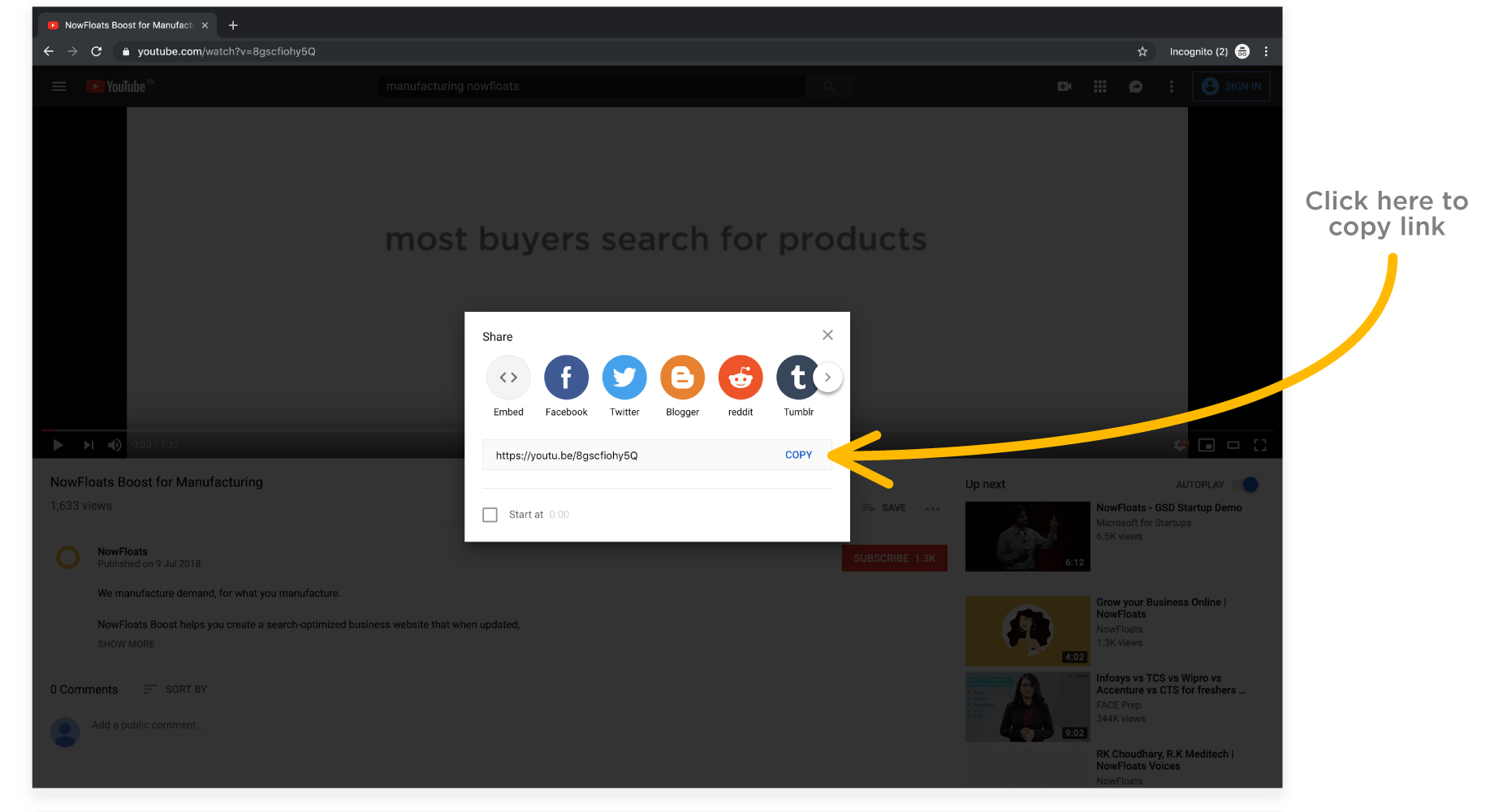 3. Right click on the video and click on 'Copy video URL' and paste here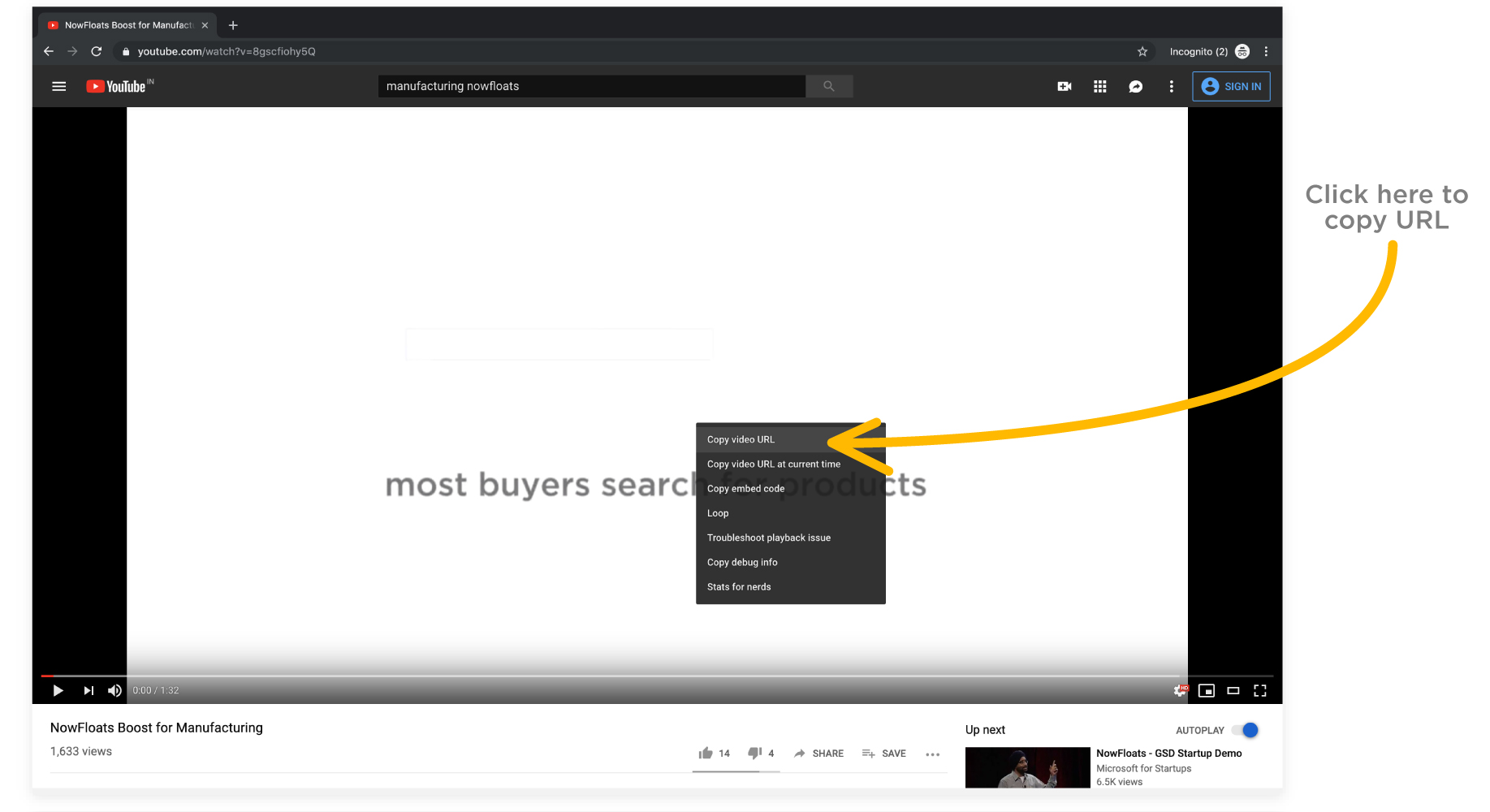 Note: Do not copy and paste the embed code.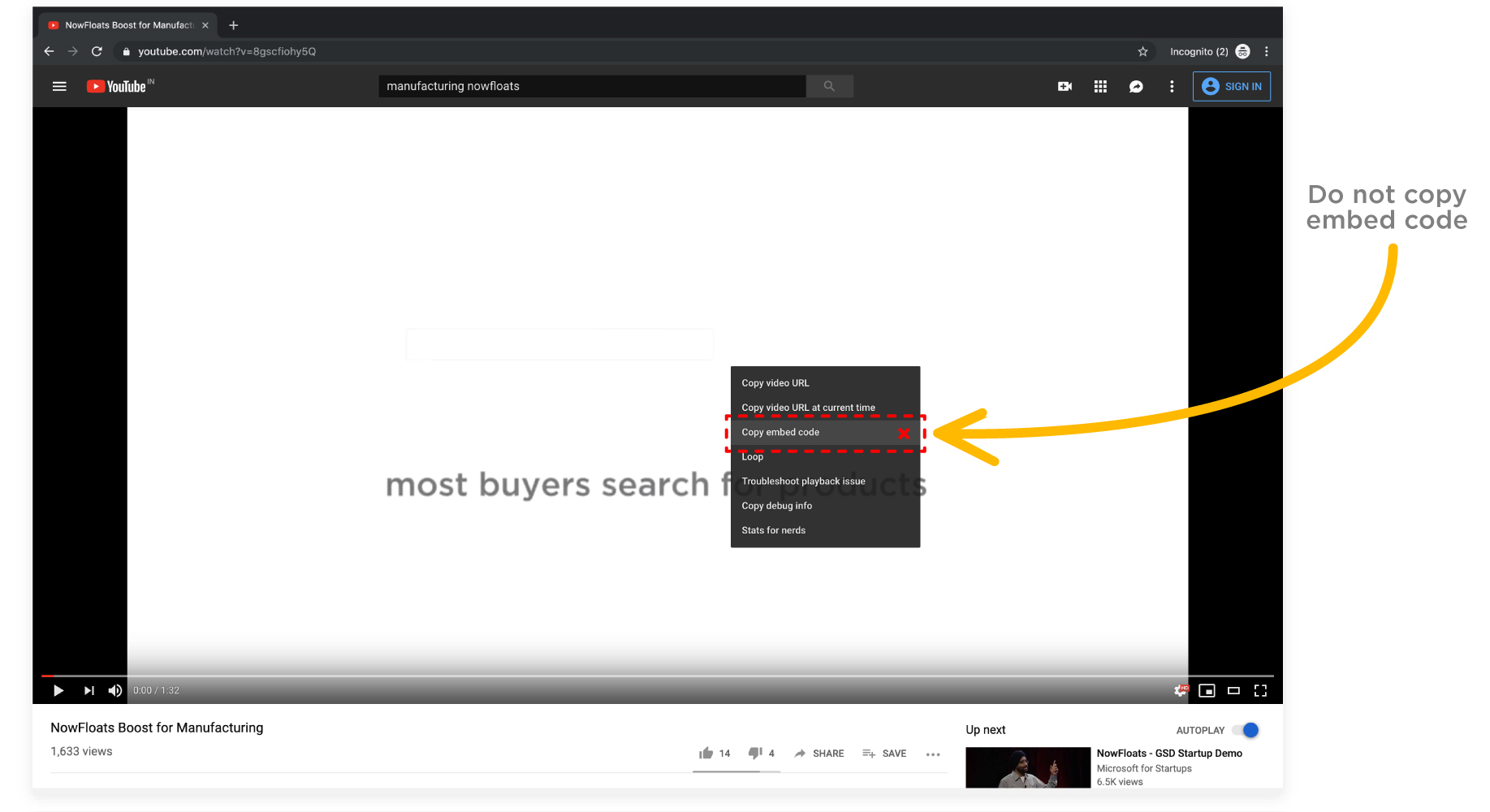 Step Four:
When you're done, click on the save icon to post the video to your website.