To sync your products with Facebook Shop:
1. Go to your dashboard.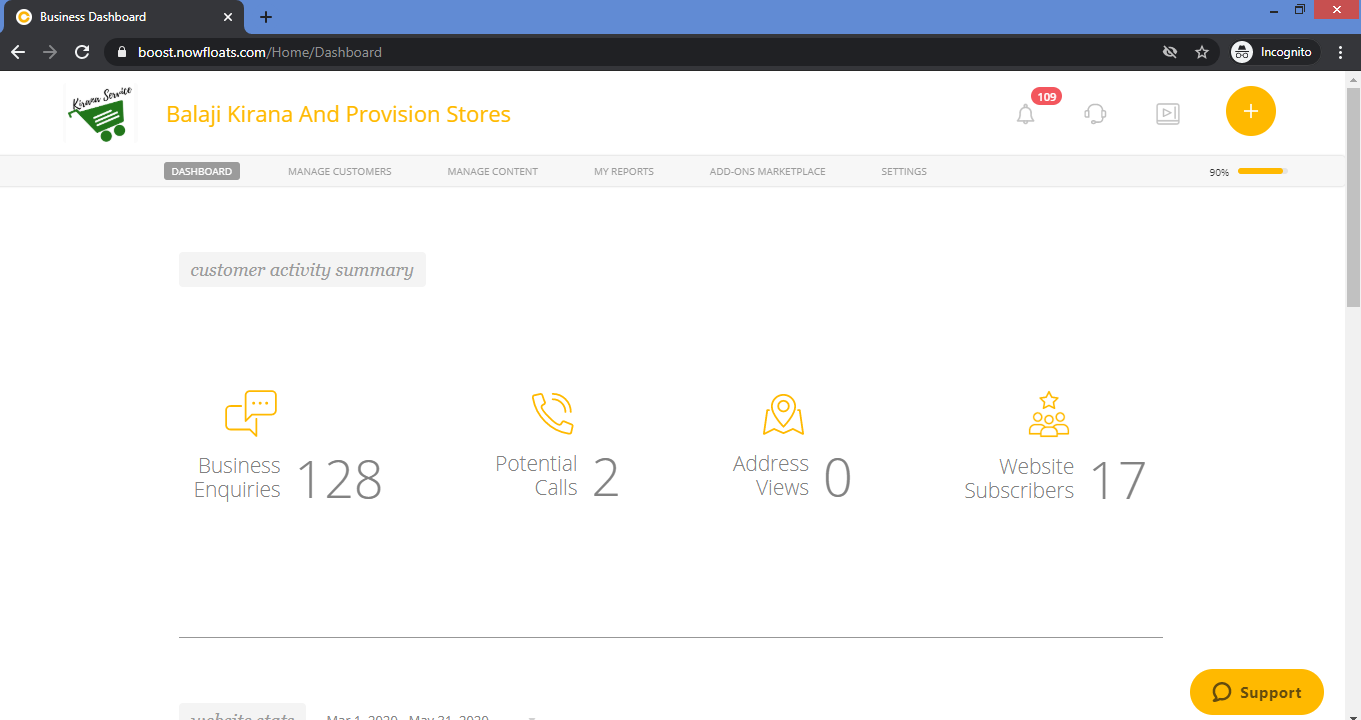 2. Go to Manage Content in the header menu and click on Content Sharing Settings.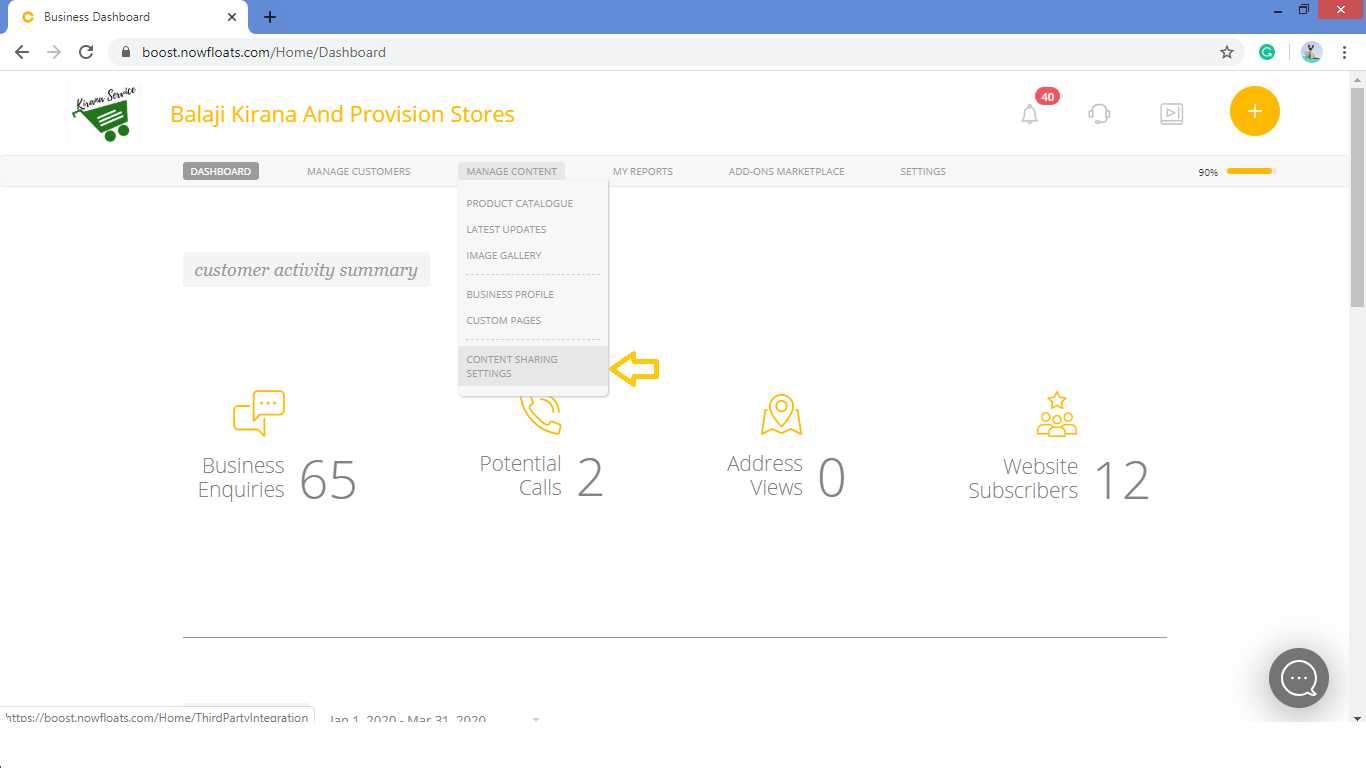 3. Look for the Facebook Shop card and connect it by clicking on Activate Sync.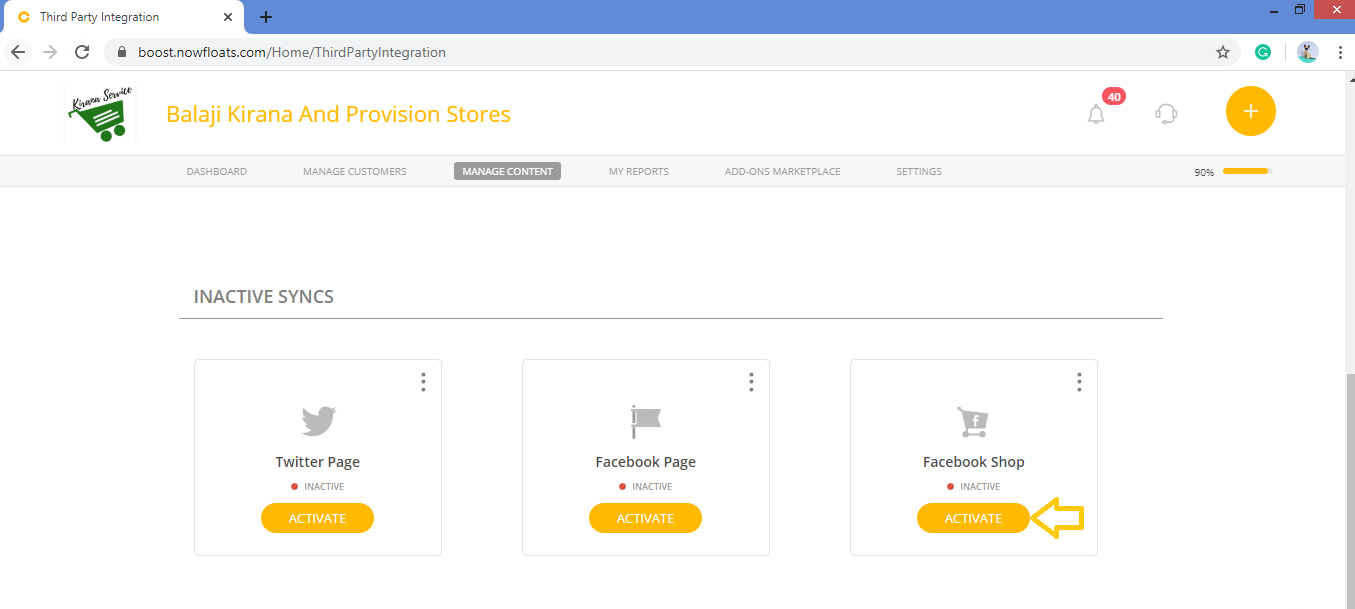 4. If you've not connected Facebook business page with boost then click Activate to connect it.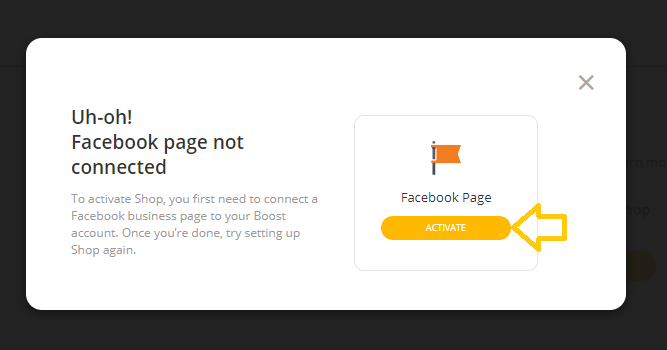 Click here to learn more to connect your Facebook business page with the Boost.
Once you're done with connecting Facebook business page, repeat step 4.
5. Click Get Started in the pop up window.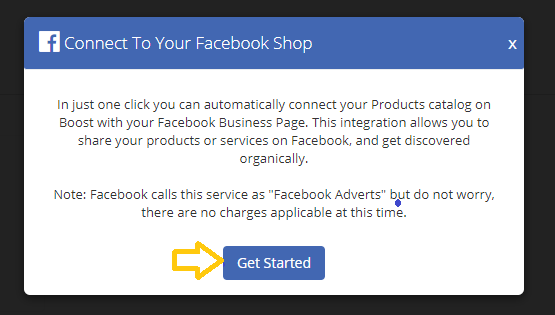 6. Read the information given below and click Next at the bottom left.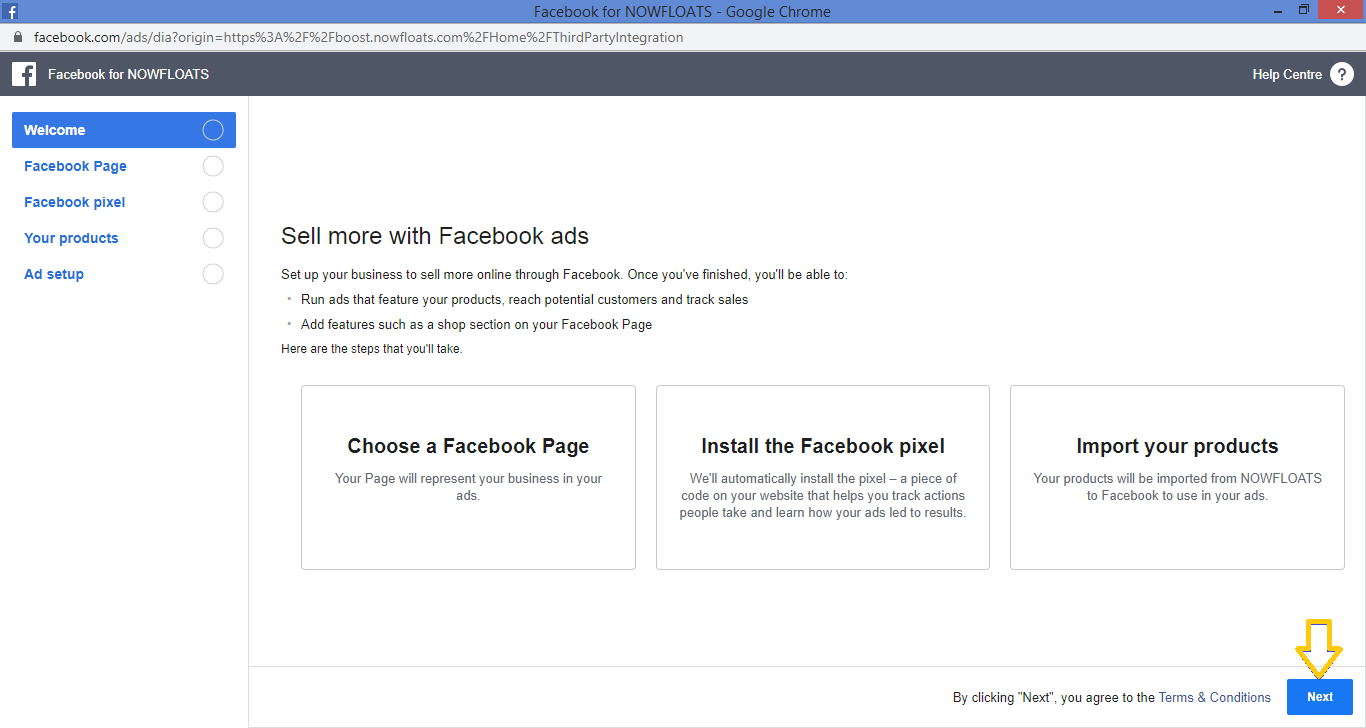 7. Use the drop-down menu to select the Facebook Page and click Next at the bottom left.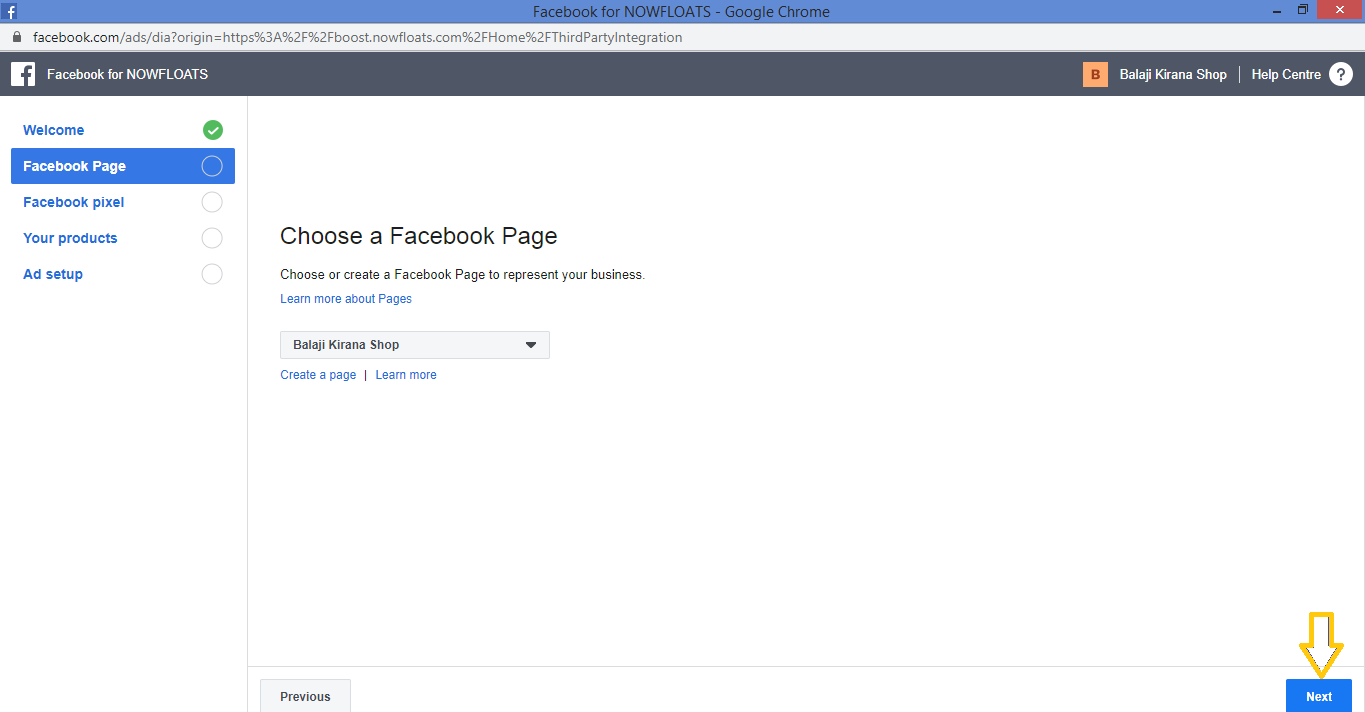 8. Click Next to Install Facebook Pixel on your website.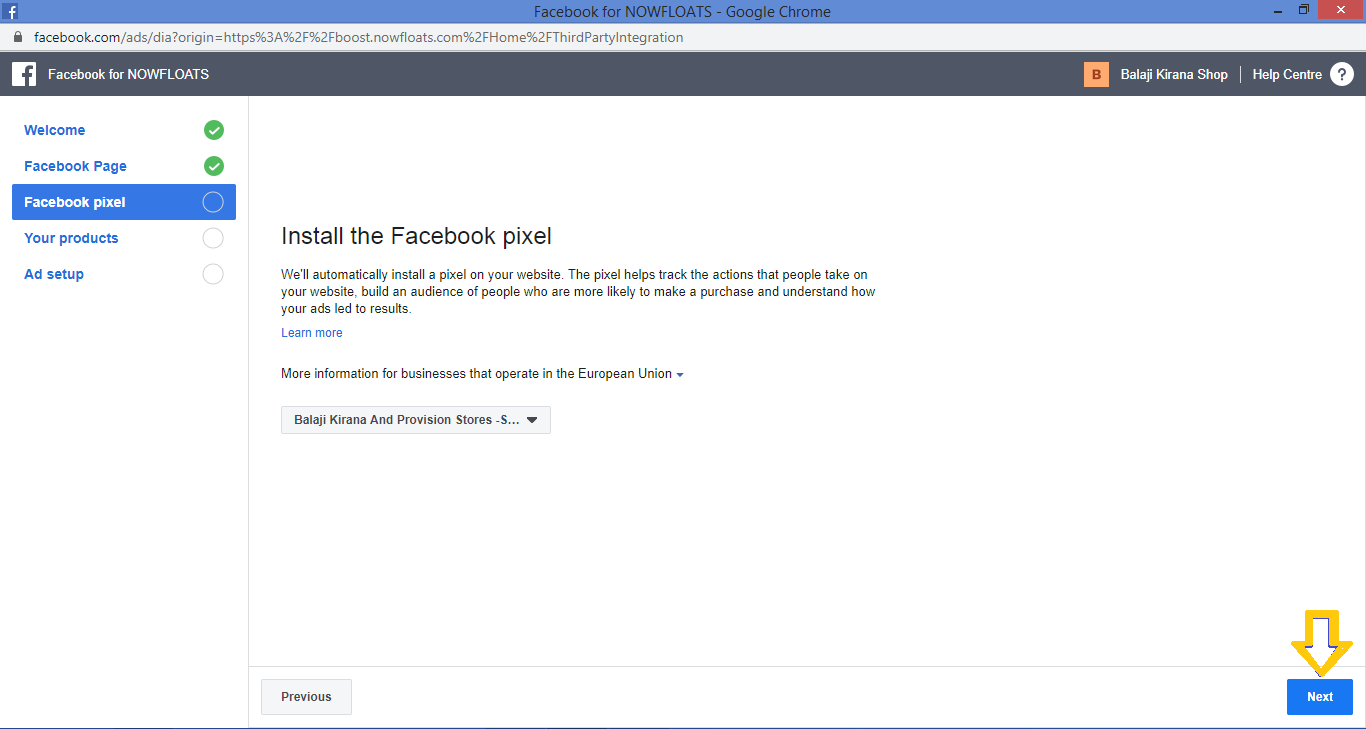 9. Click on Finish which will import your products to Facebook Shop.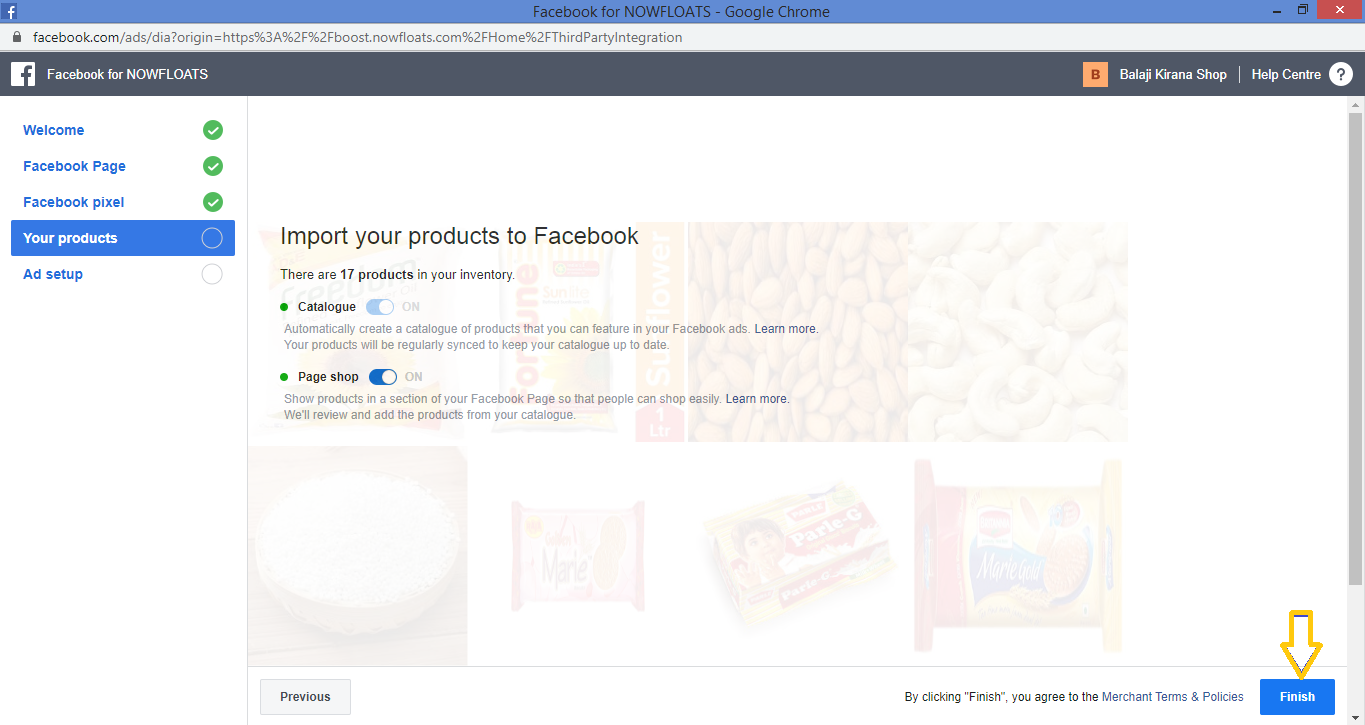 10. Click Continue, which will publish your website's products on your Facebook Shop.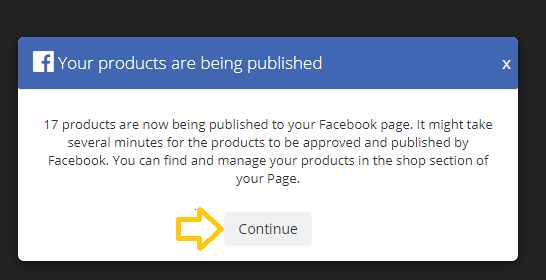 Now you can see Facebook Shop added in Active Syncs section.