Customize tab is only available for Boost 360 Category specific products mentioned below
Boost 360 for Hotels
Boost 360 for Education
Boost 360 for Restaurants
Boost 360 for Spas & Salons
Boost 360 for Doctors/Clinics
Boost 360 for Manufacturing
NOTE: Customization tab is only available under www.boost.nowfloats.com and is not available under Boost App.
Below is an example of how "Customization" tab looks. Under Boost Portal > Left Menu Section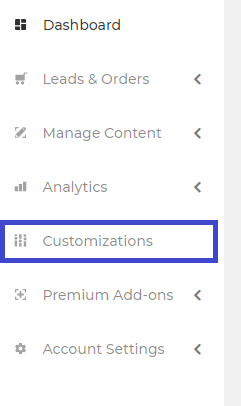 Customizations Tab (Not for Boost 360 for Retails & Services): This tab allows you to add/edit/delete additional features which are category specific and are available only under the category specific products mentioned above.
To know more: